Read More On The Best Time To Travel To Rwanda For A Wildlife Safari & Gorilla Trekking Vacation
Given that Rwanda is located just 2 degrees below the equator, you might expect it to have a hot, tropical climate. Since the country sits at an elevation and has a hilly topography, giving it the name "The Land of a Thousand Hills," it actually boasts a pleasant, temperate climate that is perfect for vacationing at most times of the year depending on your adventurous grit and preference.

As a small country located in the heart of Africa, Rwanda does not have extreme variations in the weather patterns from one region to another nor from one season to another, and it is cooler than most of the East African countries around it e.g Kenya and Tanzania. You will likely find that the mountainous regions of the north and west are cooler than those in the center and east; they typically experience more rainfall, as well. When planning your tour in this fascinating and renewed nation, you will find the expertise of AfricanMecca Safaris consultants a resourceful guide to creating an unforgettable trip itinerary for Rwanda.





Like the rest of the African continent, Rwanda has two wet seasons and two dry seasons. During the dry season that occurs from June through to the first half of October, daytime maximum temperatures hover around 25C to 27C (77F to 81F) degrees. Should you prefer to holiday in the other dry season, from mid-December to mid-February, you will notice similar temperatures.

Nighttime minimum temperatures in these seasons remain between 13C and 16C (55F to 61F) degrees. But if you have chosen to spend time in the mountainous areas of Volcanoes National Park or Nyungwe Forest Park, you will likely encounter slightly cooler temperatures and may wish to carry some warm clothing for evening and early morning wear, such as a light jacket or fleece pullover, with you.

The months from April through to July are cool, but August begins to slightly warm up, and the weather stays that way right up to mid-November. Like the rest of the continent, Rwanda has its share of changing weather patterns. AfricanMecca Safaris maintains close contact with tour guides, rangers, camps, and other ground personnel, who provide us with up-to-date information on the weather conditions. So you can rest assured that your consultants will be able to advise you on uptodate climatic conditions and plan your trip accordingly.

Be sure not to neglect Rwanda's two wet seasons when timing your trip. The long rains begin to fall around the middle of February and last through to May, while the short rains start in October and can last until the middle of December. Even during the rains, you can expect that there will be spells when the sky is clear and the sun shining. Rain can also be restricted to certain areas during the day while others remain dry.

Understanding the seasons in Rwanda is an integral part of planning your travel. Gorilla safaris, chimpanzee - primate treks, and terrestrial wildlife game viewing safari in the three reserves (Volcanoes National Park, Akagera National Park, and Nyungwe National Park) are typically undertaken during the dry seasons to avoid muddy excursions, mostly on foot. Adventure-seeking guests who don't mind the rain might opt to plan their trips in northwestern Rwanda during the wet season to visit the rare mountain gorillas that inhabit Volcanoes National Park.





The gorillas are likely to remain in the lower altitudes during the wet season, as it is warmer there compared to being in the higher altitude. Food is more readily available, so they may not wander too far and you could spot the gorilla family assigned to you after a short trek of 30 minutes to an hour or two.

The forests have an incredible, Eden-like lushness in the wet season, with fresh vegetation and a riot of flowers. You could spot some of the gorgeous butterfly species and rare orchids that Nyungwe National Park is famous for. As with gorillas in Volcanoes National Park, trekking and viewing chimpanzees of Nyungwe Forest in the wet seasons takes less time too as they prefer lower altitudes too; though, much muddier with higher level of stamina required. You might also find that holidaying in this season is more economical, since some hotels, lodges and camps offer seasonal discounts on room rates to attract visitors during Rwanda's off-season.

In northeastern Rwanda, the vegetation is sparser in the dry seasons, and animals of Akagera National Park are likely to congregate around the few sources of water and foliage. Food is also scarcer, so spotting specific herbivores in search of grazing grounds is likely to take you less time. You might also witness a hyena, lion, or leopard hunt in progress — an incredible opportunity to watch predators stalk and catch their prey.

Traversing the Rwandan savannah or mountain trails is easier in the dry seasons, since there are less muddier trails, thinner thicket, and fewer bugs, such as mosquitoes. Explore the uninterrupted wilderness knowing that you will not have to worry about being drenched by continuous shower. The dry season is also ideal for spending time in the thriving, bustling city of Kigali or on the sandy beaches of Lake Kivu. Enjoy indulging in distinctive water activities, sunbathing, lazing on a lounger, or taking a cool dip in the lake waters. Vacationers like to end their safari adventures at Lake Kivu for some rest and relaxation before it is time to head home.





When planning your travel, you will find that the dry season coincides with the summer months in North America and Europe. Accordingly, you can choose to spend your family safari in Rwanda when school is out and the kids are on vacation. The latter two weeks of December is the time for the cold winter season and festivities up northern hemisphere. If you would like to spend the festive period on vacation in Africa (reasons to visit), it could prove to be the ideal choice; you can take a break from the bitter cold of the northern winter and bask in the sunshine of the south.

No matter which season you choose to visit, you will no doubt find diverse activities to take part in and enjoy the warm hospitality and friendliness of the Rwandese, who typically go out of their way to make you feel welcome and at home.
Explore Best Seasonal Travel Time In Rwanda By Region
Rwanda has diverse regions as noted below. Select your preferred area to view individual details on the best time to travel.
Rwanda Rating By AfricanMecca
Write A Trip Review On Rwanda
CONTACT AND TALK TO OUR SAFARI EXPERTS TODAY TO KICK-START YOUR TOUR PLANNING PROCESS
Request Rwanda Custom Or Tailor-Made Safari Pricing Based On Your Specific Travel Dates At Your Preferred Safari Tier Camp Or Lodge
CONTACT AN EXPERT ON RWANDA SAFARI PRICES & TOURS
Comprehensive Rwanda Safari & Tour Planning Guide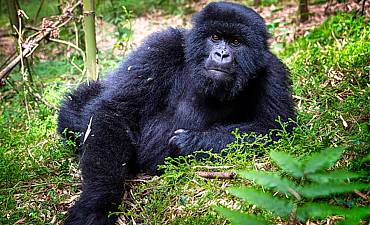 Read More +
SAFARI PRICES FOR RWANDA
Review individual itineraries and prices of our suggested Rwanda safaris with the option of customizing your Africa tour based on your needs and preferences.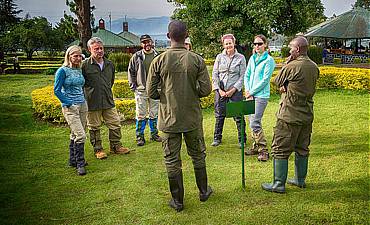 Read More +
AFRICA TRIP IDEAS FOR RWANDA
Review experiences available in Rwanda from gorilla treks, photo wildlife safari, hiking, family to honeymoon romantic vacation, beach lakes, cultural & birding tours.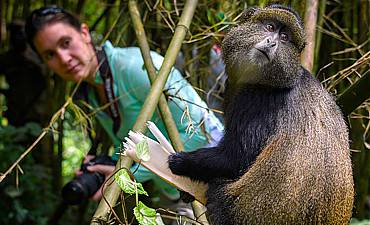 Read More +
PARKS & RESERVES IN RWANDA
Review information on wildlife safari parks, reserves and lakes in Rwanda i.e. Volcanoes, Nyungwe Forest, Akagera, Gishwati-Mukura and Lake Kivu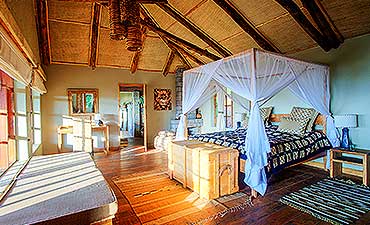 Read More +
ACCOMMODATIONS IN RWANDA
Review information on safari lodges and camps, city hotels, lakeside resorts in Rwanda's pristine wilderness, cities, lake beach shores and idyllic forests.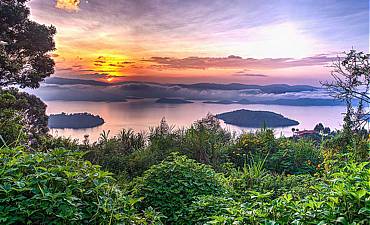 Read More +
BEST TIME TO VISIT RWANDA
Review details on the best time to go to Rwanda to visit its various wildlife outback, forests, beachside lakes, cities and towns, mountains and other wildernesses.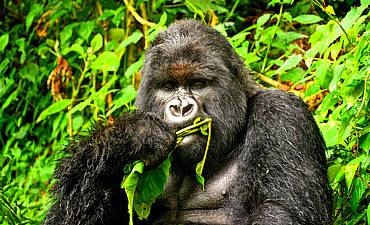 Read More +
RWANDA PRIMATE & GORILLA TREK
Review the opportunity to see the mountain gorillas and golden monkeys of Volcanoes Park and other primates like chimpanzees and colobus monkeys of Nyungwe.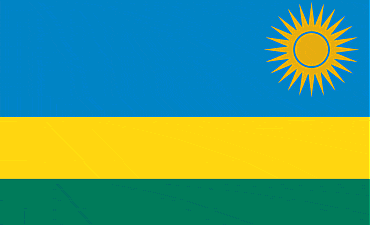 Read More +
RWANDA COUNTRY PROFILE
Review country information and travel tips on Rwanda i.e. geography, culture, history, climate, tipping guide, what to pack and wear, entry requirements and more.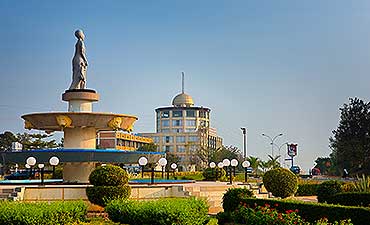 Read More +
CITY DAY TOURS FOR RWANDA
Review city tour suggestions on full or half day options in Kigali. Experiences can be customized around your vacation travels in Rwanda parks and reserves.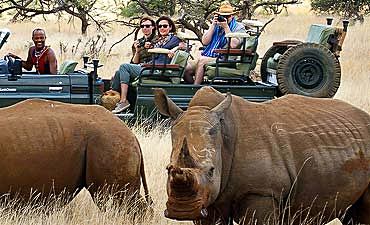 Read More +
AFRICAN SAFARI PRICES
Check out safari prices and itineraries for parks and reserves in other African countries e.g. Tanzania, Kenya, Uganda, Botswana, South Africa, Zambia etc. Namibia, Mozambique, Malawi and Zimbabwe are available on request.
AFRICANMECCA REVIEWS
What are our Customers saying about us? READ MORE REVIEWS

I just returned from a month in Africa, specifically Rwanda & Kenya. I am left breathless with my experience. AfricanMecca Safaris coordinated the entire trip for me and left no detail, nothing for me to do.

Carol Bobb - Pennsylvania, United States

Rwanda was amazing. The accommodations, food, and guides AfricanMecca arranged were great. Raza also helped us through the complicated process of getting permits for gorilla trekking. AfricanMecca is a fantastic company to work with.

Stephanie Weir - United States

Jambo Altaf and Raza! We are back on earth now after our fabulous honeymoon. This is to say THANK YOU so much for organising a week in Kenya that we will never forget.....!

Dr Krina Zondervan, Oxford University - United Kingdom

Jambo Raza!!! The safari trip was spectacular! Everything went off without a hitch. We loved the Masai Mara. The migration was awesome. You listened to what I wanted and delivered it perfectly.

Judi & Chaim Platt - Toronto, Canada

I cannot say enough about the quality of AfricanMecca. Their teams in Kenya and Tanzania were top notch. Raza, again thanks to you and your entire organization! We will be repeat customers.

Dan Kobick - Managing Director, PricewaterhouseCoopers - New York, United States

AfricanMecca Safaris offers incredibly knowledgeable and skilled services! Our travel arrangements for 2 months of volunteering with TEACH Rwanda in country were made quickly and economically. Honored to work with Raza!

Janet Brown - TEACH Rwanda Founder - United States

This is to let you know my guests, The Bryant's, had a wonderful time on the trip Samburu, Masai Mara/Kenya, Chobe/Botswana & Victoria Falls/Zambia. Everything was perfect! Thank you..

Christine Milan - MT Carmel Travel - Connecticut, United States
ARE YOU PLANNING TO BOOK AN AFRICAN SAFARI TO RWANDA?
Do You Need Knowledgeable, Experienced & Specialist Guidance For Your Travels In Rwanda? Let Us Help Plan Your Trip Itinerary Correctly
CONTACT A RWANDA VACATION EXPERT
EXPLORE MORE ON NATIONAL PARKS, CAMPS, LODGES, LAKE HOTELS & RESORTS IN RWANDA
HAVE YOU VISITED EASTERN AFRICA FOR A SAFARI IN RWANDA?
Write A Travel Or Tourist Trip Review To Share Your Experiences
WRITE RWANDA TRIP REVIEW
AMS BLOG
VIEW ALL -
26 October 2017 by AfricanMecca Safaris, in Blog For AfricanMecca Safaris,Safari Planning Blog Posts - AfricanMecca Safaris

Baggage Guidance & Restrictions On Flying Safaris In Africa Published By Afr...

READ MORE +

07 June 2017 by AfricanMecca Safaris, in Blog For AfricanMecca Safaris,Latest Kenya Blog Posts From AfricanMecca Safaris,Safari Planning Blog Posts - AfricanMecca Safaris

Masai Mara Horseback Riding Safari In Kenya Published By AfricanMecca Safaris | ...

READ MORE +

24 March 2017 by AfricanMecca Safaris, in Blog For AfricanMecca Safaris,Safari Planning Blog Posts - AfricanMecca Safaris

Times Square New York Hosts Kenya Tourism Board & Wilderness Safaris Meet Up...

READ MORE +