Daily Safari News For Chyulu Hills
CONTACT AND TALK TO OUR SAFARI EXPERTS TODAY TO KICK-START YOUR TOUR PLANNING PROCESS
Request Kenya Custom Or Tailor-Made Safari Pricing Based On Your Specific Travel Dates At Your Preferred Safari Tier Camp Or Lodge
CONTACT AN EXPERT ON KENYA SAFARI PRICES & TOURS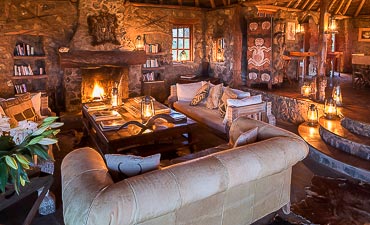 Read More +
WHERE TO STAY IN CHYULU HILLS
Chyulu Hills only has two luxury accommodations. These are Campi Ya Kanzi in the southern end near Tsavo West and Ol Donyo Lodge in the western Chyulu portion bordering the park in the Amboseli eco-system.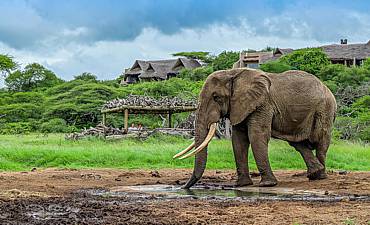 Read More +
SAFARI & TOUR IN CHYULU HILLS
Discover 741 sq. km of pristine Chyulu wilderness during your game drives, bush walks, hiking excursions, horseback riding, mountain biking, fly camping, birding expeditions and cultural activities.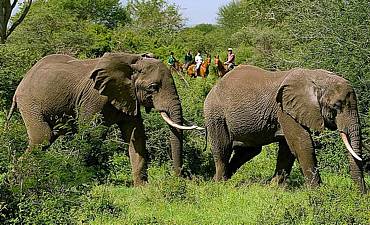 Read More +
BEST TIME TO VISIT CHYULU HILLS
Wildlife behavior in Chyulu is significantly influenced by the abundance or scarcity of water thus tracking fauna is easier during the dry season as watering holes are more crowded than during the rains.
AFRICANMECCA REVIEWS
What are our Customers saying about us? READ MORE REVIEWS

Jambo Raza, I think I speak for both of us when I say that this was one of the best trips of our lives. The tour guides were extremely knowledgeable -- Steven, in Amboseli, was particularly outstanding.

Scott Aaronson - Associate Professor, M.I.T - Boston, United States

On behalf of myself, my wife and my two adult daughters, I want to sincerely thank you and AfricanMecca Safaris for our fabulous recent safari to Amboseli National Park and Masai Mara National Reserve in Kenya.

Robert Schenkein - prVision Photography Studio - Colorado, United States

Jambo Altaf, Many thanks for a brilliant holiday. Your choice of tented accommodation at the two Tsavos and Amboseli was superb, we didn't have a favourite. We would recommend AfricanMecca to anyone.

Geoffrey Topliss - Northampton, United Kingdom

The animals at Amboseli were amazing. We saw live wildebeest births, a pack of hyenas looking for a kill. Thank you to AfricanMecca for helping us plan the trip/honeymoon of a lifetime!

Holly & Michael Lapidus - New Jersey, United States

It was a terrific trip to the Masai Mara - Governors Il Moran, Amboseli - Satao Elerai, Zanzibar - Ras Nungwi & Zanzibar Serena Inn - one we will always remember. Thank you for everything.

Bow & Sandy Bowman - California, United States

Raza and AfricanMecca Safaris did an outstanding job with all of the arrangements lined up to help make our trip unforgettable. We do thank you from the bottom of our heart.

Kim and Mike Claiborne - Texas, United States

Our trip was outstanding. Amboseli National Park was one of our favorite places. There was a diversity of landscape, with marsh area as well as bush country. We saw numerous elephants close up.

Professor Donald S. Kisiel - Biology Department Suffolk County Community College - New York, United States
HAVE YOU VISITED CHYULU HILLS FOR AN AFRICA SAFARI IN KENYA?
Write A Travel Or Tourist Trip Review To Share Your Experiences
WRITE CHYULU HILLS REVIEW
AMS BLOG
VIEW ALL -
26 October 2017 by AfricanMecca Safaris, in Blog For AfricanMecca Safaris,Safari Planning Blog Posts - AfricanMecca Safaris

Baggage Guidance & Restrictions On Flying Safaris In Africa Published By Afr...

READ MORE +

07 June 2017 by AfricanMecca Safaris, in Blog For AfricanMecca Safaris,Latest Kenya Blog Posts From AfricanMecca Safaris,Safari Planning Blog Posts - AfricanMecca Safaris

Horseback Riding Safari In Masai Mara (Kenya) Published By AfricanMecca Safaris ...

READ MORE +

24 March 2017 by AfricanMecca Safaris, in Blog For AfricanMecca Safaris,Safari Planning Blog Posts - AfricanMecca Safaris

Times Square New York Hosts Kenya Tourism Board & Wilderness Safaris Meet Up...

READ MORE +