Lying on the east coast of Africa, shaped like a harp, the Republic of Kenya is a beautiful country with diverse topography. This varied topography divided by the equator contributes to an equally diverse climate since it includes warm coastal locales, temperate grassy plains, cooler highlands, tropical riverine forests and hot, arid desert regions. You will also find snow-capped peaks here where the temperatures hover around sub-zero figures. Covering an area of around 224,962 square miles (582,650 square kilometers), it sits on the equator and shares borders with five other African countries – Tanzania, Uganda, Ethiopia, Sudan and Somalia. Kenya's geography is finely divided into four separate zones. With the Great Rift Valley running through it, Kenya is privileged to host some of the lakes of the valley, some alkaline while the others fresh with constant seismic activity still occurring under them. These avian inhabited lakes like Nakuru, often described as the 'the most fabulous bird spectacle on earth' are home to an astonishing plethora of birdlife, some of them on the endangered list and rare too, found only in Kenya. Central Kenya comprises of an elevated, stunning green section spread around its three mountain ranges,
Mount Kenya
, the Mau and the
Aberdares
. A very fertile locale that includes lush forests, it produces many important crops that find their way into European markets. Besides the main crops of tea and coffee, Kenya also produces assorted kinds of flowers, fruit and vegetables that are evident of the gentle, temperate climate of its highlands. You will find both small and larger agricultural farms here. In stark contrast, about one-third of Kenya is made up of hot arid regions that receive very little rainfall. Surprisingly though, this inhospitable terrain of scorching sands, solidified lava outcroppings and thorny scrubland also hosts the Ngoto, Nyiru, Kulal and Marsabit Mountains that have forests on their peaks watered by mist and frequented by speckled fauna. But Kenya has more. Its fourth zone features 298 miles (480 kilometers) of Indian Ocean coastline that extends from 10 to 18 miles (16-30 kilometers) inland. Incredible coral reefs with a host of unusual aquatic denizens, shimmering white sands, turquoise blue ocean waters and verdant shore vegetation make up yet another wondrous facet of Kenya's magical topography.
Go Back To Country Overview For Kenya
CONTACT AND TALK TO OUR SAFARI EXPERTS TODAY TO KICK-START YOUR TOUR PLANNING PROCESS
Request Kenya Custom Or Tailor-Made Safari Pricing Based On Your Specific Travel Dates At Your Preferred Safari Tier Camp Or Lodge
CONTACT AN EXPERT ON KENYA SAFARI PRICES & TOURS
Comprehensive Kenya Safari & Tour Planning Guide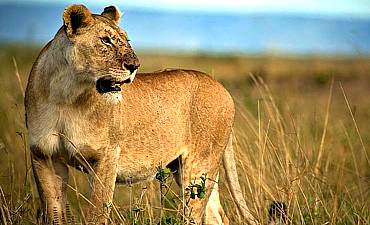 Read More +
SAFARI PRICES FOR KENYA
Review individual itineraries and prices of our suggested Kenya safaris with the option of customizing your Africa tour based on your needs and preferences.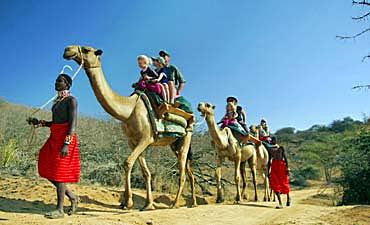 Read More +
AFRICA TRIP IDEAS FOR KENYA
Review experiences available in Kenya from photo wildlife safari, horse and camel riding, walking, family to honeymoon beach vacation, dive, snorkel & fish etc.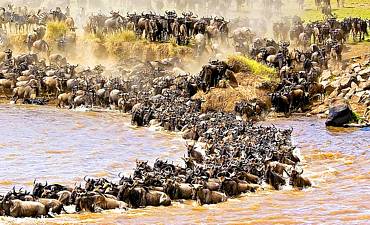 Read More +
PARKS & RESERVES IN KENYA
Review information on wildlife parks and reserves in Kenya i.e. Masai Mara, Amboseli, Samburu, Laikipia, Lewa, Tsavo, Chyulu, Nakuru, Meru and more.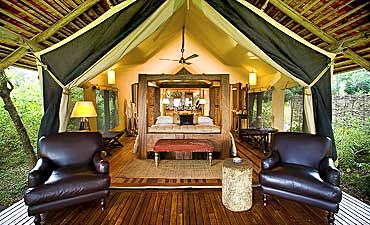 Read More +
ACCOMMODATIONS IN KENYA
Review information on safari lodges, camps, city hotels, coastal resorts in Kenya's pristine wilderness, cities, Swahili beach shores and idyllic islands.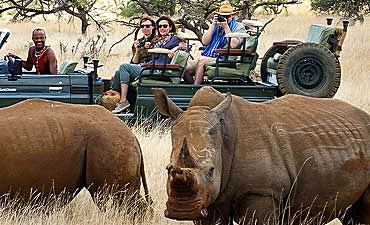 Read More +
BEST TIME TO VISIT KENYA
Review details on the best time to go to Kenya to visit its various wildlife outback, forests, rivers, islands, lakes, beaches, mountains and other wildernesses.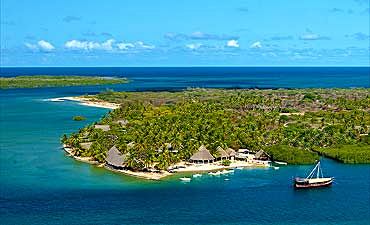 Read More +
BEACHES & ISLANDS OF KENYA
Review Kenya's stunning Indian Ocean coast where the deep cobalt blue and turquoise waters gently wash up white sand beaches that create a tranquil setting.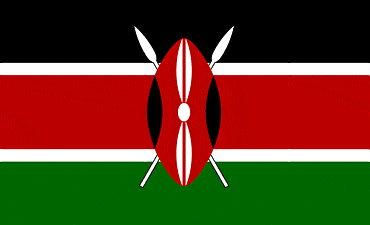 Read More +
KENYA COUNTRY PROFILE
Review country information and travel tips on Kenya i.e. geography, culture, history, climate, tipping guide, what to pack and wear, entry requirements and more.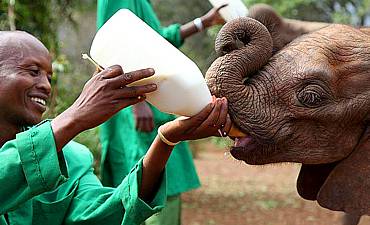 Read More +
CITY DAY TOURS FOR KENYA
Review city tour suggestions on full or half day options in Nairobi, Mombasa, Watamu, Lamu. Experiences can be customized around your vacation travels.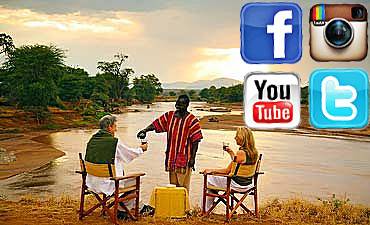 Read More +
KENYA SOCIAL MEDIA NEWS
Review Facebook, YouTube, Twitter and Instagram real time social media news for Kenya parks, towns, islands, beaches, climbs, lodging and more.
AFRICANMECCA REVIEWS
What are our Customers saying about us? READ MORE REVIEWS

On behalf of myself, my wife and my two adult daughters, I want to sincerely thank you and AfricanMecca Safaris for our fabulous recent safari to Amboseli National Park and Masai Mara National Reserve in Kenya.

Robert Schenkein - prVision Photography Studio - Colorado, United States

Dear Raza, The accommodations you recommended were superb. We loved them all -- Giraffe Manor, Wilderness Trails, Governor's Il Moran, Ngorongoro Crater Lodge and Mnemba Island Lodge.

Pat Bernard, Vice President, Global Channel Sales, Novell Corp - New Hampshire United States

Jambo Altaf and Raza! We are back on earth now after our fabulous honeymoon. This is to say THANK YOU so much for organising a week in Kenya that we will never forget.....!

Dr Krina Zondervan, Oxford University - United Kingdom

Jambo Raza!!! The safari trip was spectacular! Everything went off without a hitch. We loved the Masai Mara. The migration was awesome. You listened to what I wanted and delivered it perfectly.

Judi & Chaim Platt - Toronto, Canada

I cannot say enough about the quality of AfricanMecca. Their teams in Kenya and Tanzania were top notch. Raza, again thanks to you and your entire organization! We will be repeat customers.

Dan Kobick - Managing Director, PricewaterhouseCoopers - New York, United States

Jambo Raza, The Lake Nakuru outing was great! We saw lots of pelicans, some flamingos, both black and white rhino... We've already recommended a Kenya safari to friends and relatives. Thanks again

Scott Aaronson - Associate Professor, M.I.T - Boston, United States

This is to let you know my guests, The Bryant's, had a wonderful time on the trip Samburu, Masai Mara/Kenya, Chobe/Botswana & Victoria Falls/Zambia. Everything was perfect! Thank you..

Christine Milan - MT Carmel Travel - Connecticut, United States
ARE YOU PLANNING TO BOOK AN AFRICAN SAFARI TO KENYA?
Do You Need Knowledgeable, Experienced & Specialist Guidance For Your Travels In Kenya? Let Us Help Plan Your Trip Itinerary Correctly
CONTACT A KENYA VACATION EXPERT
EXPLORE MORE ON NATIONAL PARKS, CAMPS, LODGES, BEACHES & RESORTS IN KENYA
HAVE YOU VISITED EASTERN AFRICA FOR A SAFARI IN KENYA?
Write A Travel Or Tourist Trip Review To Share Your Experiences
WRITE KENYA TRIP REVIEW
AMS BLOG
VIEW ALL -
26 October 2017 by AfricanMecca Safaris, in Blog For AfricanMecca Safaris,Safari Planning Blog Posts - AfricanMecca Safaris

Baggage Guidance & Restrictions On Flying Safaris In Africa Published By Afr...

READ MORE +

07 June 2017 by AfricanMecca Safaris, in Blog For AfricanMecca Safaris,Latest Kenya Blog Posts From AfricanMecca Safaris,Safari Planning Blog Posts - AfricanMecca Safaris

Horseback Riding Safari In Masai Mara (Kenya) Published By AfricanMecca Safaris ...

READ MORE +

24 March 2017 by AfricanMecca Safaris, in Blog For AfricanMecca Safaris,Safari Planning Blog Posts - AfricanMecca Safaris

Times Square New York Hosts Kenya Tourism Board & Wilderness Safaris Meet Up...

READ MORE +