Read More About Kilifi Beach Hotels In Eastern Kenya
Kilifi has several beach accommodations located in distinct areas of the coastal town. As a recommendation, we have highlighted the below Kilifi beach resort.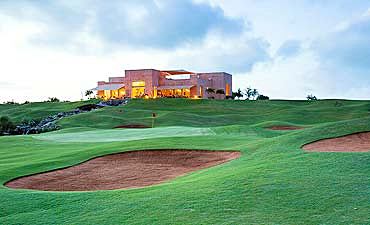 Read More +
VIPINGO RIDGE
Deluxe Experience - Beach Tier 2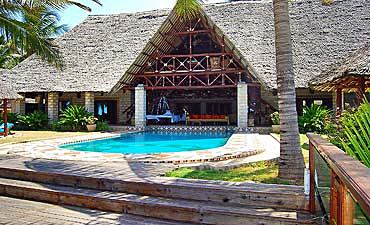 Read More +
WHERE TO STAY IN KILIFI
We recommend varied accommodations in Kilifi, from private beach houses, cottages to resorts and seaside hotels. The options are limited, which advantageously affords it only to discerning guests.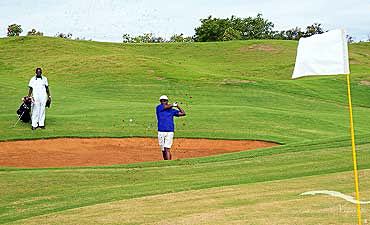 Read More +
TOUR KILIFI ATTRACTIONS
We recommend that you visit the 14th-century archaeological site of Mnarani Ruins and the Arabuko Sokoke Forest close to Watamu. You can also golf, quad bike and horse ride at Vipingo Ridge.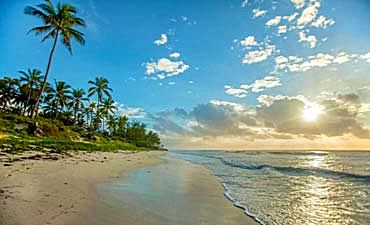 Read More +
BEST TIME TO VISIT KILIFI
The long cool-dry season that lasts from July through October and the short, humid-dry season in January and February is considered being the best time to plan your tranquil seaside travel to Kilifi.
AFRICANMECCA REVIEWS
What are our Customers saying about us? READ MORE REVIEWS

I recently returned back from my honeymoon in Kenya which included a safari and Indian Ocean beach vacation. Thank you to AfricanMecca for helping us plan the trip/honeymoon of a lifetime!

Holly & Michael Lapidus - New Jersey, United States

From the moment we arrived in Mombasa, there were transportation officers there to collect us. Great trip, and AfricanMecca were really organised and gave us all the information. Thanks for everything!

Mark Cobb - London, United Kingdom

Dear Raza, You turned our dream into a reality. Our honeymoon and wedding in Kenya was so much more than we hoped for. We've never in our wildest dreams thought a vacation could be so perfect. We were spoiled...

Mrs Annemarie Bain - New York, United States

My daughter's and my trip that AfricanMecca arranged to South Coast Mombasa, Diani Reef Beach Resort was awesome. We laid on the beach quite a bit, but did manage to take in camel rides and also snorkelling.

Shirley Smith - Alberta, Canada

Jambo Altaf, I want to let you know that both Dorothy and I found our two week trip to Kenya to be an absolutely wonderful experience. Our booking through AfricanMecca for our trip delivered everything we hoped for and more.

John Lowry - Cheshire, United Kingdom

We have been home for a week now from our Kenya safari and beach vacation, and we have to say it was really great!!! Everything worked smoothly and was really well organized, we will definitely further recommend your company.

Sascha Konrad & Shivani Patel - New Jersey, United States

I am writing to let you know that my mother and her friend, Carole, had a very good holiday in Kenya. We were all very happy with all your help in booking the trip. All the arrangements you had made for them went very smoothly.

Dr Christina Cousens - Moredun Research Institute - Scotland, United Kingdom
ARE YOU PLANNING TO BOOK AN AFRICAN TRIP TO KILIFI IN KENYA?
Do You Need Knowledgeable, Experienced & Specialist Guidance For Your Travels In Kilifi ? Let Us Help Plan Your Trip Itinerary Correctly
CONTACT AN AFRICA TRAVEL EXPERT ON KILIFI
HAVE YOU VISITED KILIFI FOR A BEACH VACATION IN KENYA?
Write A Travel Or Tourist Trip Review To Share Your Experiences
WRITE KILIFI REVIEW
AMS BLOG
VIEW ALL -
26 October 2017 by AfricanMecca Safaris, in Blog For AfricanMecca Safaris,Safari Planning Blog Posts - AfricanMecca Safaris

Baggage Guidance & Restrictions On Flying Safaris In Africa Published By Afr...

READ MORE +

07 June 2017 by AfricanMecca Safaris, in Blog For AfricanMecca Safaris,Latest Kenya Blog Posts From AfricanMecca Safaris,Safari Planning Blog Posts - AfricanMecca Safaris

Horseback Riding Safari In Masai Mara (Kenya) Published By AfricanMecca Safaris ...

READ MORE +

24 March 2017 by AfricanMecca Safaris, in Blog For AfricanMecca Safaris,Safari Planning Blog Posts - AfricanMecca Safaris

Times Square New York Hosts Kenya Tourism Board & Wilderness Safaris Meet Up...

READ MORE +